Short Stories & Collections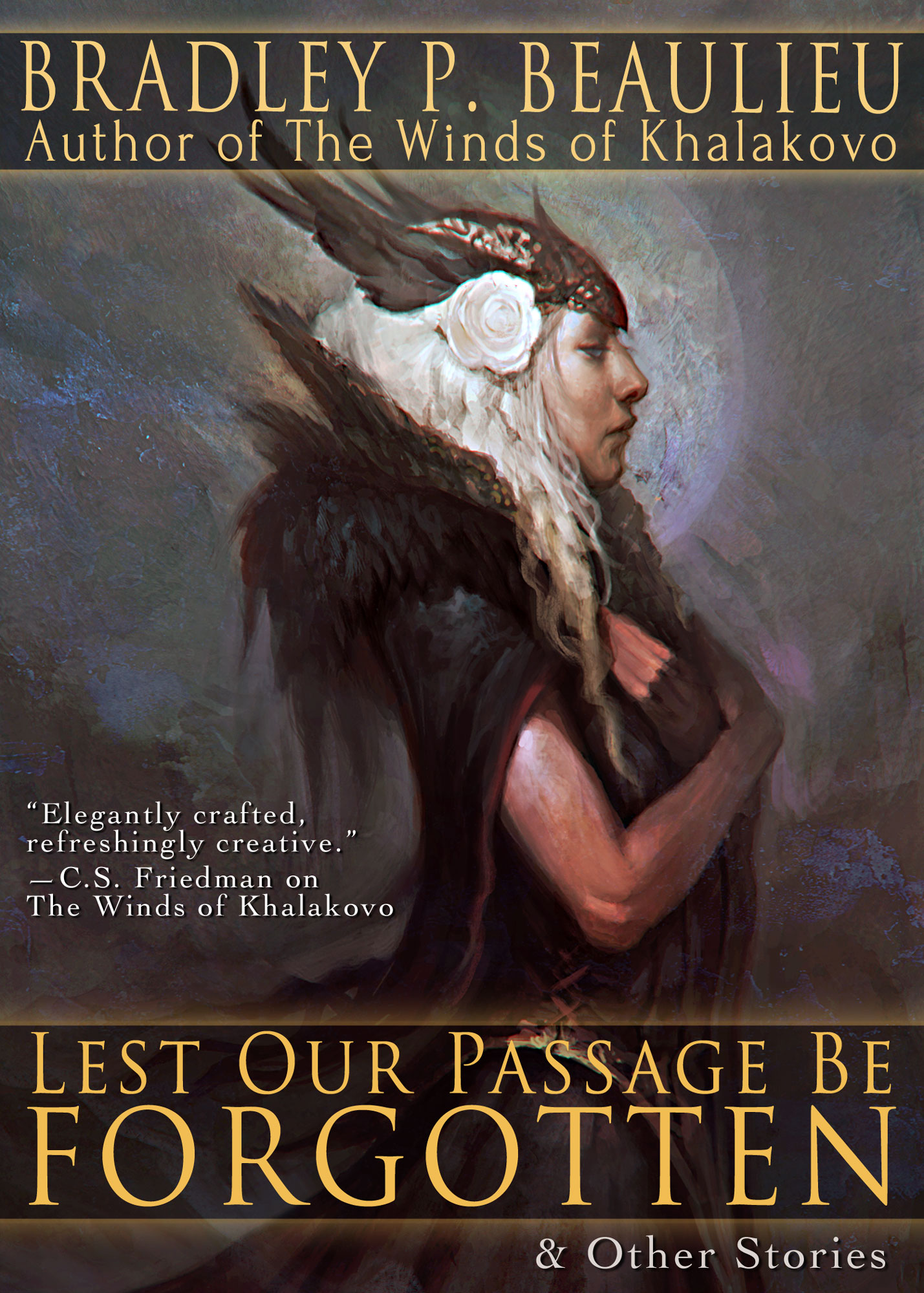 Lest Our Passage Be Forgotten
With The Winds of Khalakovo, Bradley P. Beaulieu established himself as a talented new voice in epic fantasy.
With his premiere short story collection, Beaulieu demonstrates his ability to weave tales that explore other worlds in ways that are at once bold, imaginative, and touching.
Lest Our Passage Be Forgotten & Other Stories contains 17 stories that range from the epic to the heroic, some in print for the first time.
In the Stars I'll Find You
Twelve Kings in Sharakhai marked the start of a bold new epic fantasy series for critically acclaimed author Bradley P. Beaulieu.
In the Stars I'll Find You & Other Tales of Futures Fantastic features Beaulieu's science fictional work, from exploring far-flung worlds to finding what it means to be human through artificial intelligence to the cost of dividing ourselves—or ourself—through the use of technology.
In this short story collection, you'll find eleven tales that explore our very human relationship with technology, some in print for the first time.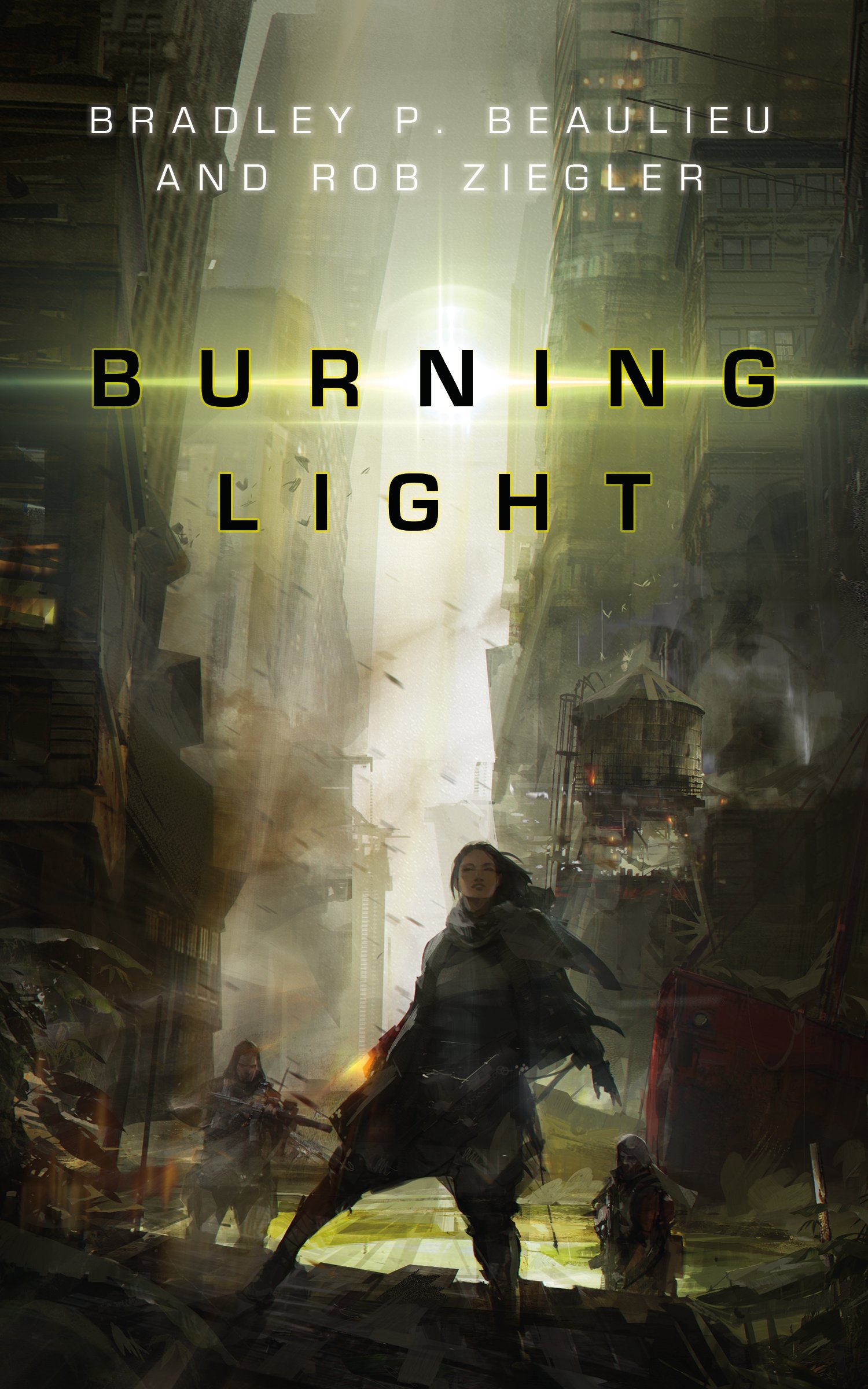 The Burning Light
Disgraced government operative Colonel Chu is exiled to the flooded relic of New York City. Something called the Light has hit the streets like an epidemic, leavings its users strung out and disconnected from the mind-network humanity relies on. Chu has lost everything she cares about to the Light. She'll end the threat or die trying.
A former corporate pilot who controlled a thousand ships with her mind, Zola looks like just another Light-junkie living hand to mouth on the edge of society. She's special though. As much as she needs the Light, the Light needs her too. But, Chu is getting close and Zola can't hide forever.
The Burning Light is a thrilling and all-too believable science fiction novella from Bradley P. Beaulieu and Rob Ziegler, the authors of Twelve Kings in Sharakhai and Seed.
Strata
Strata is a stand-alone novella by two Writers of the Future Award winners.
It's the middle of the twenty-second century. Earth's oil and gas reserves have been spent, but humankind's thirst for energy remains unquenched. Vast solar mining platforms circle the upper atmosphere of the sun, drawing power lines up from the stellar interior and tight-beaming the energy back to Earth. For most of the platforms' teeming masses, life is hard, cramped—and hot. Most dream of a return Earthside, but a two-way ticket wasn't part of the benefits package, and a Sun-Earth trip doesn't come cheap.
Kawe Ndechi is luckier than most. He's a gifted rider—a skimmer pilot who races the surface of the sun's convection zone—and he needs only two more wins before he lands a ticket home. The only trouble is, Kawe's spent most of his life on the platforms. He's seen the misery, and he's not sure he's the only one who deserves a chance at returning home.
That makes Smith Pouslon nervous. Smith once raced the tunnels of fire himself, but now he's a handler, and his rider, Kawe, is proving anything but easy to handle. Kawe's slipping deeper and deeper into the Movement, but Smith knows that's a fool's game. His own foray into the Movement cost him his racing career—and nearly his life—and he doesn't want Kawe to throw everything away for a revolt that will never succeed.
One sun. Two men. The fate of a million souls.